A book is the result of inspiration, creativity, and plenty of hard work. At Potter's Wheel, we believe a dream begins to sprout when the first line of a story is written, a dream that grows bigger and bigger until it reaches the readers, who then breathe life into it. As a publisher, our role is to help new writers to realize their dreams and to help seasoned writers to ease the publishing process, giving them more control in every aspect. We are also writers ourselves, and we view every manuscript through the eye of the author and experience it with our heart.  Our philosophy is, when our authors succeed, we grow as a company, and therefore, profit is never a motive in our business model. As a publisher, our only priority is our client's success. This allows us to focus on our authors and the quality of the books we publish.
Writing a book is just the beginning; finding its way to the intended audience, especially for newer authors, requires personalized attention. We focus on a strategy that involves quality, uniqueness, brand building, and positioning the book to be noticed to generate interest for the readers.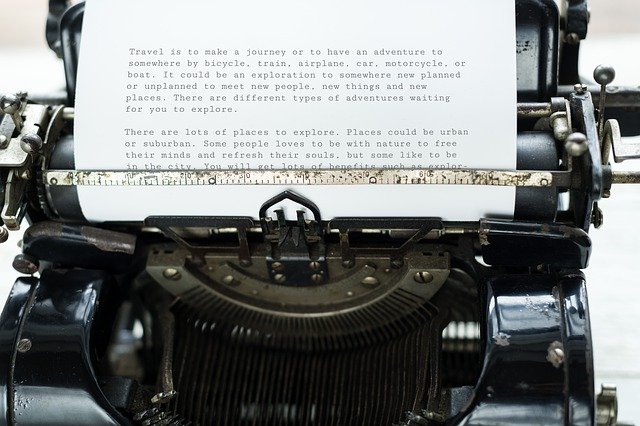 Every individual is different, and the same is to be said of writers. Each writer has his or her own individual mindset and vision derived from their life experiences. They all bring unique flavors and experiences that influence each reader discretely on a personal level.Successful publishing requires nothing less. That's why Potter's Wheel has a team focused on partnering with our writers to publish each book in the right way.
For a writer, the road to success is filled with uncertainty, rejections, and disappointments. With perseverance and optimism, those harrowing thorns eventually lead one to a garden of the elites, a place that permeates with the fragrance of success. Of course, giving up is not an option for a writer, and we are here to help and motivate authors to follow their passion. We want to support writers to continue writing and to help them to get there, eventually. There were many successful writers who chose to keep it going, finding their success by overcoming letdowns. It is extremely exciting to imagine their pursuit and follow the path they have showed us.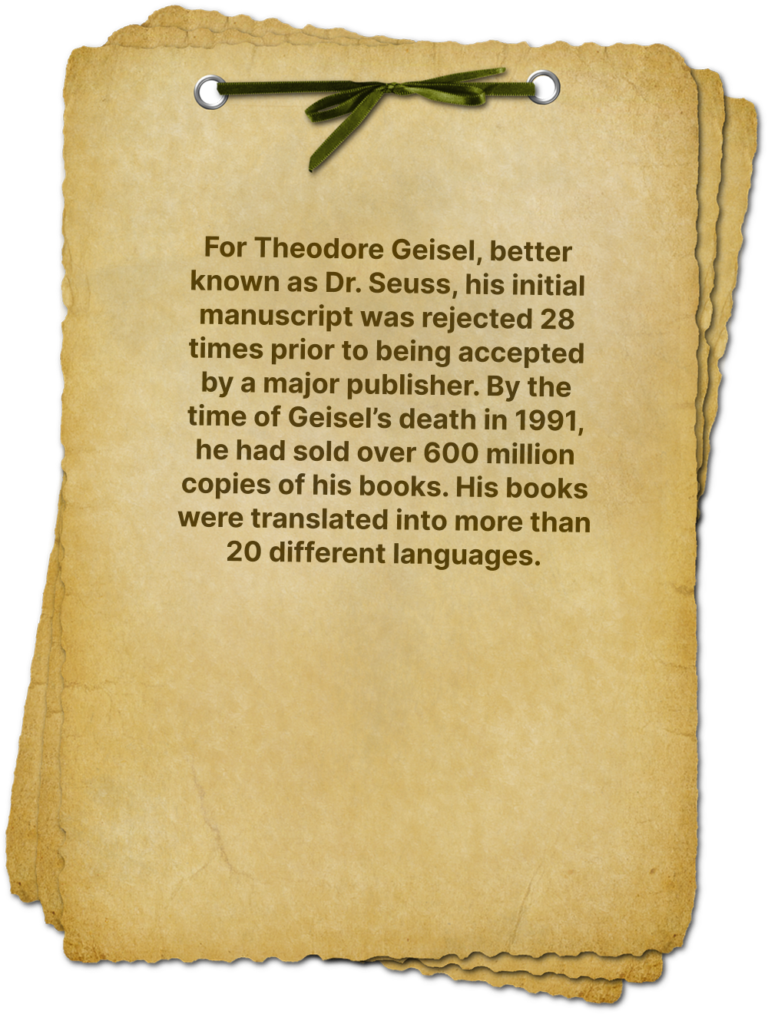 One of the most renowned former failures of our time is J.K. Rowling, the author of the Harry Potter book series. She located an agent, but after trying to get the first book published for a year, all 12 major publishing houses had rejected her book. After few years of struggle, a small literary house in London named, Bloomsbury, gave her a trivial advance of £1500.  The book was published only due to the directive of the owner's daughter who was a friend. By 2004, according to Forbes, Rowling had become the first author to become a billionaire through book writing.  Imagine, if she had given up after those rejections, we would never have gotten to know Harry Potter nor to experience the incredible stories about him that captivate us.
Not every new writer is strong enough to handle or endure rejection as these writers. Many authors experienced it, including others like Herman Melville or Ernest Hemingway, who were rejected and ridiculed for their master pieces by publishers in their early days. These masters of literary world carried on through their persistence, allowing them to succeed where so many others might have thrown in the towel and given up prematurely.  Imagine the countless stories and evergreen characters that the literary world has lost because of the way the publishing industry works. By working together with our writers, we want to make a difference. We cannot anymore afford to lose those literary gems yet to be unleashed.
Our Expectations from Our Authors
Commitment to writing and passion for success
Working with us as a team, taking some level of responsibility throughout the publishing process and beyond
Submit only completed manuscripts, that you believe is ready to publish
Author's assurance that the work submitted is one's own and contains no plagiarized material
No offensive materials, or defaming of individuals or organizations will be accepted.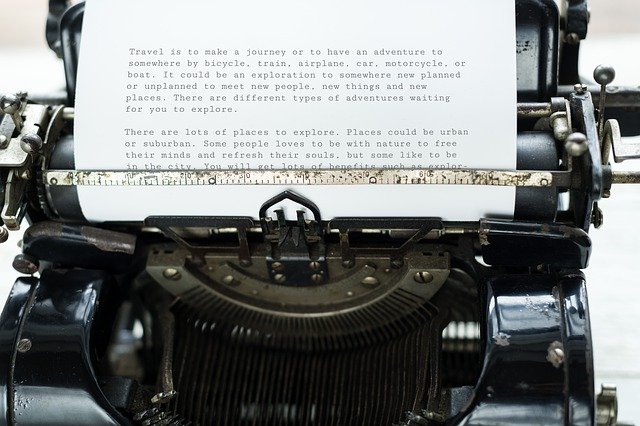 Almost all aspiring authors dream of landing in a contract with cash advance, against royalties, for their debut book. Traditional publishing houses rarely open their doors for new writers, and most publishers only proceed with proven authors, because publishing and marketing a book into retail channels requires significant funding. Publishers are increasingly unable to take risks on new authors, putting new authors at a significant disadvantage.
By collaborating with authors at every stage of the publishing process, we turn their manuscript into a magnificent work of literature. Our publishing process includes (but is not limited to) the following:
A preliminary review of the manuscript using our independent beta readers and providing the author with an initial feedback on any areas for potential improvements.
Content editing is done if needed and the manuscript is given back to the author with suggested changes.
Cover designers begin their work based on the theme and consider any suggestions provided by the author.
Statistics shows on average, the number of books sold by a self-publishing author is fewer than 300 during the first year.Data also shows that a majority of the authors publishing via traditional methods rarely make any significant royalties off their book.This is because an author's strength is to imagine, dream, and write.The business of publishing often doesn't go well with creative minds. For book sales, we set realistic goals to be achieved in the initial months. For every book we publish, based on our initial success, we go aggressive with targeted marketing.
Our marketing strategy involves proven methods and techniques that help boost the book sales. Our authors are prepped for a successful book launch and beyond. Once the launch is done, targeted promotion is next. Our marketing is through social media and other online platforms. We also work with authors to implement individually tailored marketing plans. We believe working as a team creates a win-win scenario for everyone. The strength of our business model is the ongoing collaboration we have with our writers. We work together from inception to publishing, marketing, and beyond to achieve success. We also make sure our writers are passionate in writing and stay committed.
The odds of a writer finding success today have dramatically improved with the breakthrough in digital media, and along with the boundless potential of social media for marketing. At this time, for the first few months, we publish only through Amazon to utilize all its marketing capabilities. Amazon sells a majority of all books sold in the United States. Amazon KDP Print on Demand is gaining momentum. Amazon's book sales are growing exponentially all over the world, extending its reach daily. Based on the book's performance and results from the online campaigns, we may make the books available to other book sellers after a few months, if needed.
Potter's Wheel is a group of writers joined to form an author-centered publishing house.We exist to foster and honor the work of new and established writers. We will treat each writer with honesty, respect, and creative encouragement. We will ensure the quality of each manuscript and present it the best way possible. We help new and committed authors to publish their work by making the publishing process easier. Our authors have more control and receive royalty that no one else offers.